NEWS PRODUCTION & SELECTED STORIES
ABC News:
Nightline: The Multimillion Dollar Appeal (April 7, 2008):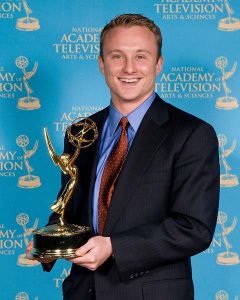 A two-part, multi-platform ABC News Nightline report on "big coal" and dirty money; on Massey Energy Corporation, its CEO coal-boss Don Blankenship, and his relationships with West Virginia's Supreme Court justices.  Larry Starcher, a whistleblower Supreme Court Justice, provides his perspective on the issues.  Hugh Caperton talks about his lawsuit against Massey Energy.  Co-producer Asa Eslocker gets attacked and strangled by Don Blankenship.  Later, ABC News Investigative Unit wins the 2008 National News Emmy Award for Investigative Business Reporting.  
more to come…