Thriving Cities at UVA
For two years, I worked with
Thriving Cities, 
a cross-disciplinary group of urban researchers, leading multimedia storytelling, product development, and design-research strategies.  I also was the Creative Director at its parent institute, the 
Institute for Advanced Studies in Culture
at UVA.
Past Projects/Portfolio
Prior to moving to Charlottesville in 2011 to pursue my master's degree at UVA, I was a broadcast journalist and investigative producer at ABC News in New York for eight years.  From my professional news production, to my urban and landscape architecture training, to professional work in visual media and design thinking, the selected examples on this website illuminate the wide range of skills and passion I carry for my storytelling, research, and design work.
New Projects
I'm always open to new adventures and projects, especially involving community histories, social justice, aerial videography, creative placemaking, landscape architecture, start-ups and innovation, or even kids, sports, electric bikes, and backyard chickens.  I would love to hear your ideas for your next project.
"Ace Creative" – Since 1980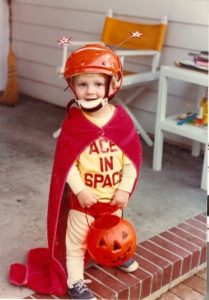 The name of this creative practice is based on history.  For me it's vital to be a humble, open, and curious life-long learner.  While I have many skills and experience, I don't profess too ardently that I'm an "ace" with everything.  "Ace" is based on my childhood nickname — indeed started in the early 1980's — and now the nickname of my first son as well. 
Contact Me
asaeslocker@gmail.com
c: 917-279-7599